Miniaturk under snow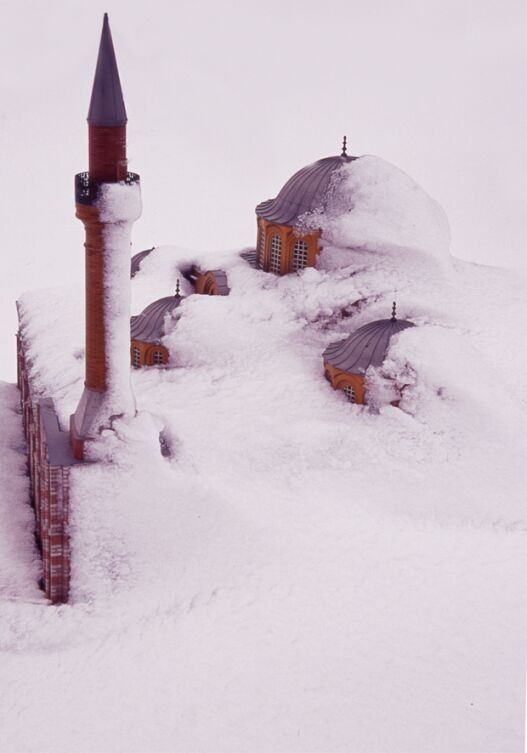 Kariye Muzesi
Heavy snowfall in Turkey. This must be at least 3 meters divided by 25!
The official opening of Miniaturk is going to be on the 23rd of April 2003, which is a special children's day in Turkey. The construction of Miniaturk has been completed within less than two years. The location is ideally situated on the shores of the Golden Horn, a historic district of Istanbul. Miniaturk will be happy to join the IAMP and become a member of the miniature parks family!
Bekonscot
-Railway extension-
Permission has been granted for a new Miniature railway extension and brand new station. This will be in operation by Easter 2003.