Enter subhead content here
Who's afraid of wintertime
Most of the miniature parks close in winter, but the following stay open in spite of bad wheather (as you can read in the next articles) and less visitors:
Madurodam
Pueblochico
Italia in miniatura (only in weekends and holidays)
In most of the parks the new season starts in march 2003.
Storm in Madurodam
For the first time in the history of Madurodam, we had to close our doors for the public due to bad weather. The storm on October 27th blew a small part of the entrance-hall roof away and other identified flying objects made it to dangerous for the visitors to stay in the park. The dutchies received free entrance-tickets for another visit and the foreigners received their money back. Everybody happy?!
Tower Bridge down in Rügen Park
October 27th, the storm Jeanett also paid a visit to Rügen park. The Gorch Fock, a famous german sailing ship, went under and the Tower Bridge went down. Jörg Lüth estimates the damage at 5000 Euro.
50th anniversary of Madurodam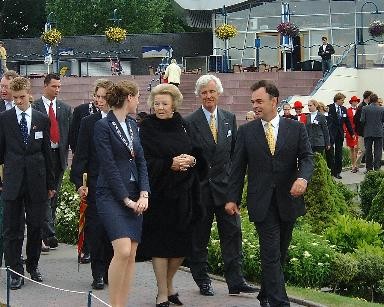 On the 2nd of July Madurodam excisted 50 years. A good opportunity to show the visitors the highlights of 50 years Madurodam in a special exhibition.
Leaflets and guidebooks from the early years, pictures of royal visits, historical films and much more showed the visitors the history of the miniature park.
On the evening of the 2nd of July there was a big party with 850 guests, among them was also Queen Beatrix. The exhibition and the party were a great success. Of course we expect all the IAMP members on the next party in 2052!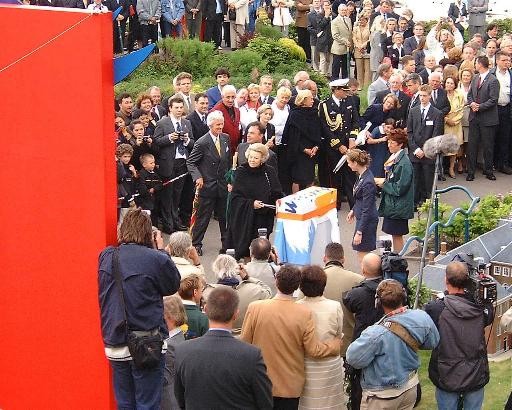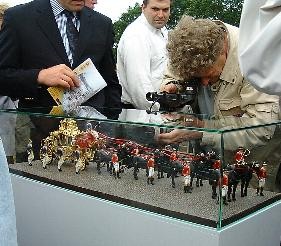 Bekonscot archives
Bekonscot is currently in the process of building an archive of photographs. This started out in order to research the vintage rolling stock that was being restored, but is now intended to cover all aspects of the railway and village. In the website they ask for pictures, old postcards and other illustrations relating to Bekonscot.
Model Building Contest in Madurodam
Last summerholiday Madurodam and Z@ppelin organized a model building contest for children. Z@ppelin is a very popular televison program in Holland. Madurodam received about 150 models from children all over the Netherlands and they were shown as a part of the exhibition '50 years Madurodam' in the exhibitionhall. It was a pleasure to see how creative, inventive and enthusiastic the kids were. The jury had some trouble selecting the 10 best models. The winners were invited to a festive afternoon at Madurodam, they received a nice price and later the foto's of the proud winners could be seen on the Z@ppelin website.